Kuala Lumpur Welcomes the A380
The biggest passenger jet in the world, the Airbus A380 has landed in Kuala Lumpur!
An Emirates Airbus A380 took off on January 1st 2012 from Dubai to Kuala Lumpur, marking the first passenger-carrying/revenue superjumbo flight to Kuala Lumpur International Airport (KLIA).
The Emirates A380 fleet now flies to more than 15 destinations around the world, with the latest addition being KLIA.
Starting from today, the Emirates A380 will be a regular visitor with one of the thrice daily flights between Dubai-Kuala Lumpur-Dubai will be served by this superjumbo.
I was co-incidentally at the airport working on a few work-related tasks when I was told that the first revenue landing of an A380 in KLIA is happening today. With a camera in hand (although I was not equipped with the right lens), I dashed to a nearby location within the terminal to witness the arrival.
Here are some of the photos:
The airport has been ready for the A380 for quite a while with a few of the gates having dual-level A380-ready aerobridges.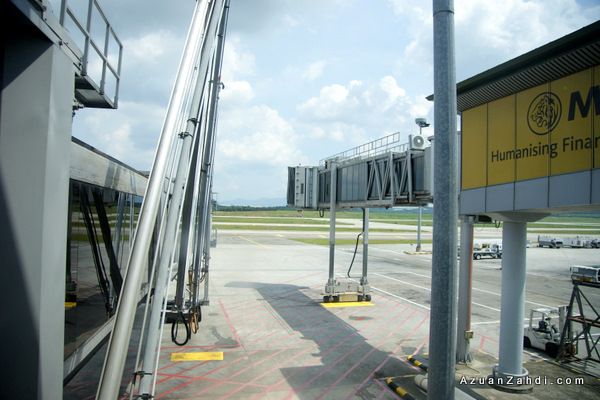 AFRS Fire vehicles ready for the water-cannon salute.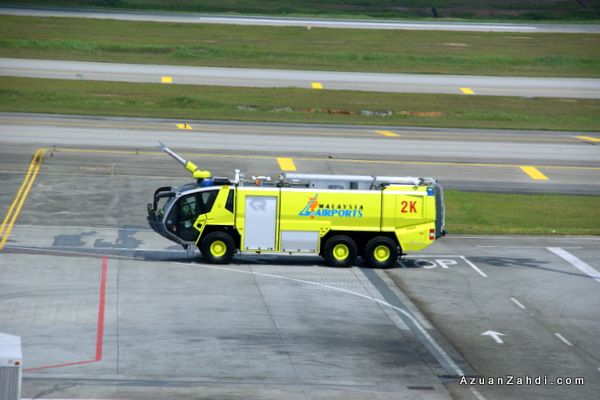 It was around 2:56pm when I saw the first glimpse of the A380 on final approach.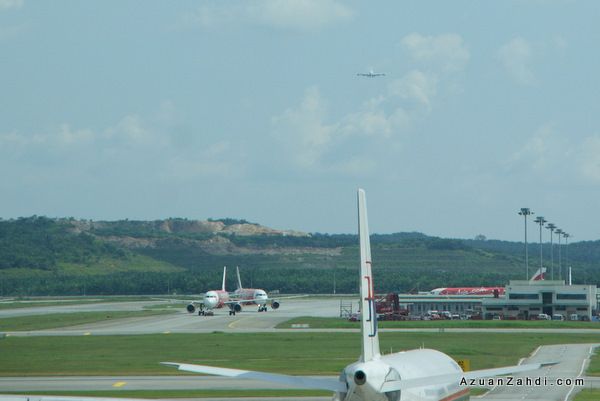 ATC cleared the plane for 32R landing although 32L was in used for landing. From what I read on Facebook and Twitter, some of the spotters waiting to see the plane got disappointed when they realised the aircraft was heading for 32R.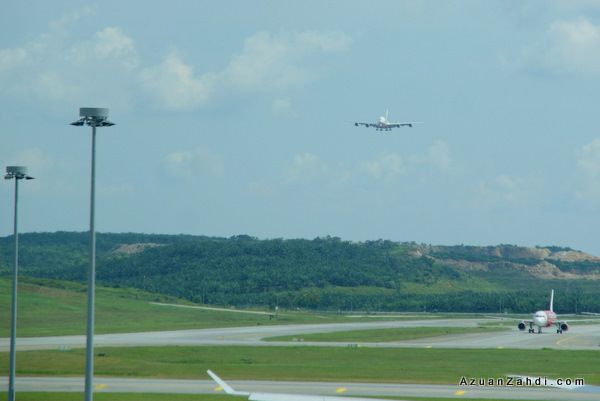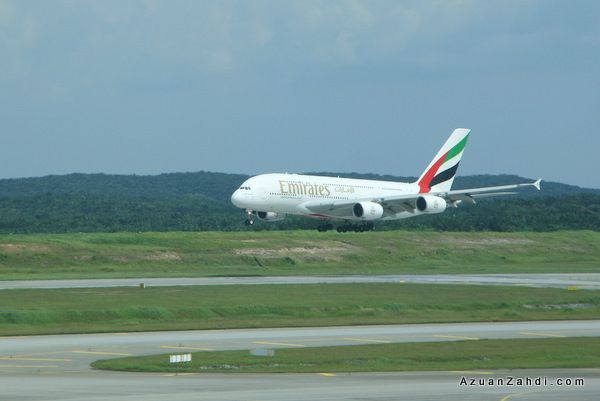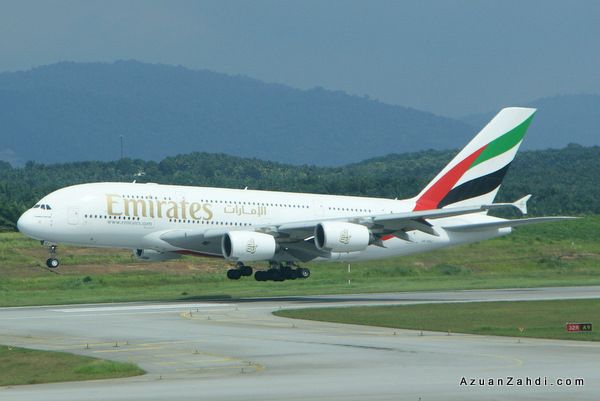 With Sepang Formula 1 Circuit in background.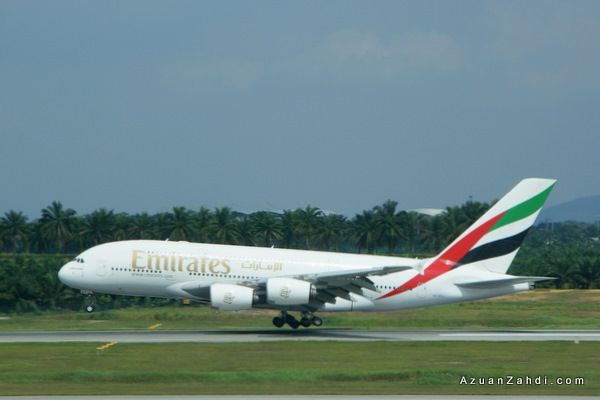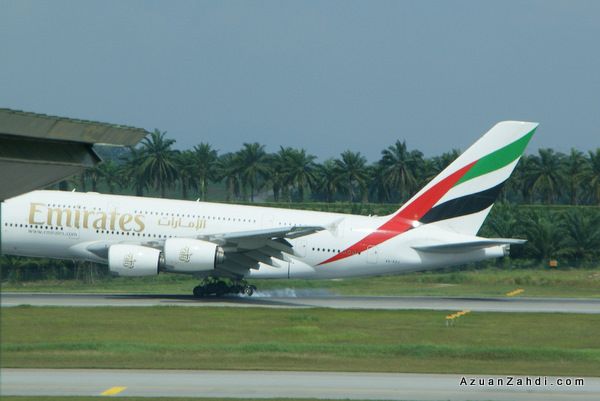 The aircraft cleared the runway and taxied to Gate C27.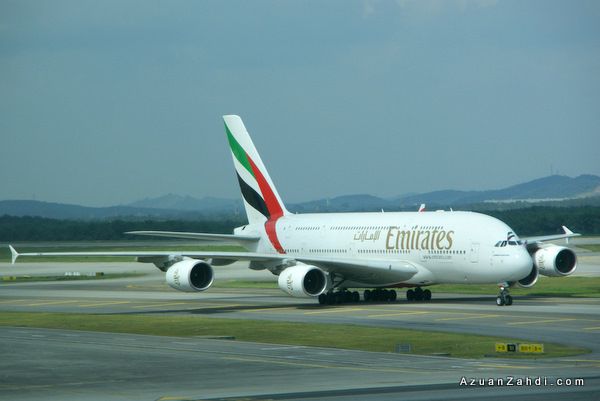 The first officer was spotted waving the Emirati flag!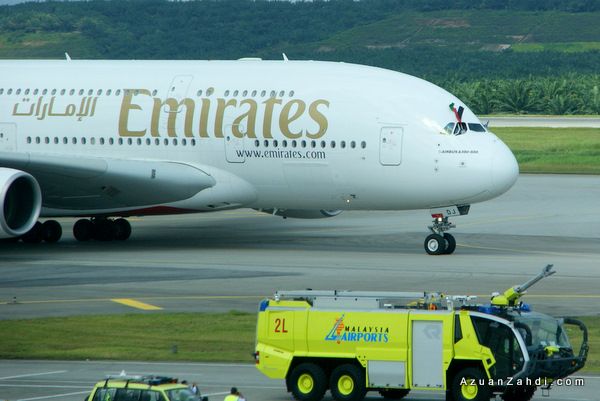 The A380 showed her ability to perform tight turns as she comfortably made her way to Gate C27.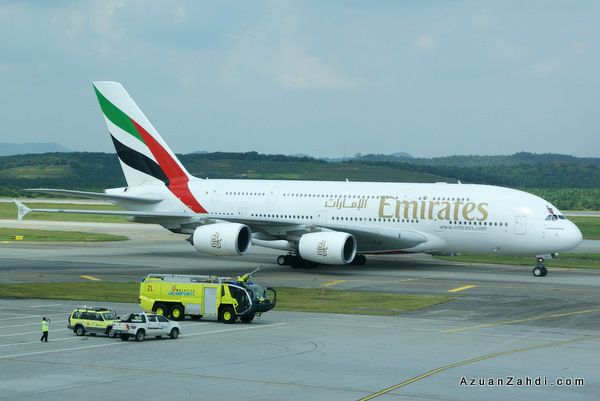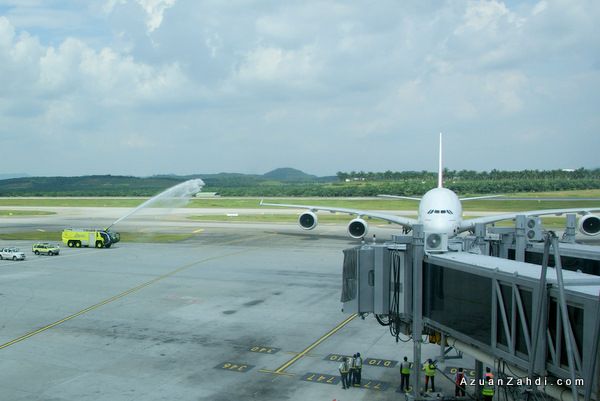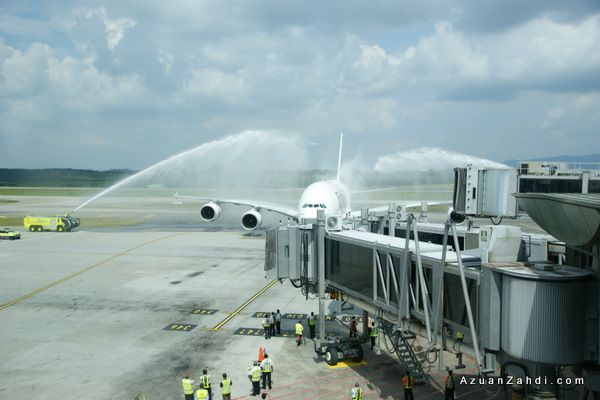 At this point I noticed that the Captain was also waving a flag and it's Jalur Gemilang, the Malaysian flag! Well done Emirates, who knows it might be a Malaysian crew flying the plane?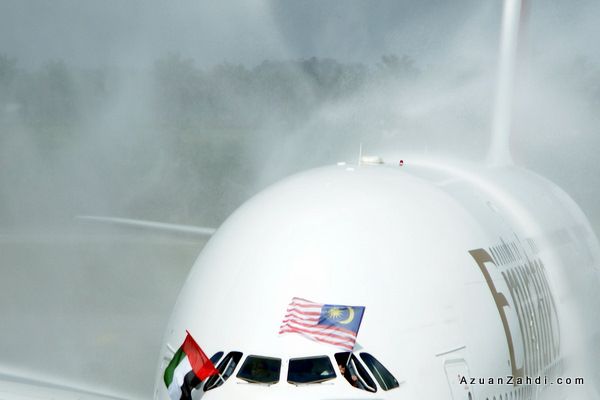 Ground crew got into action to disembark the passengers, 3 aerobridges at this A380-ready gate.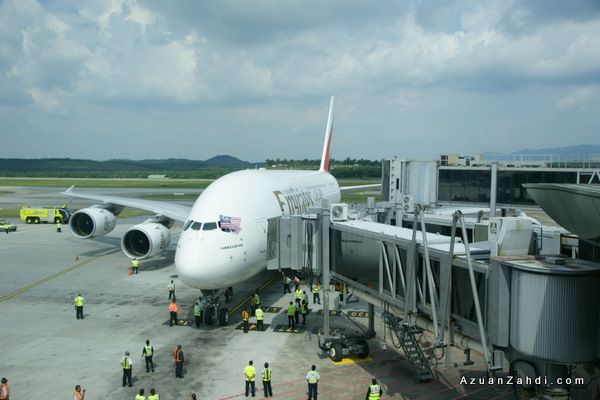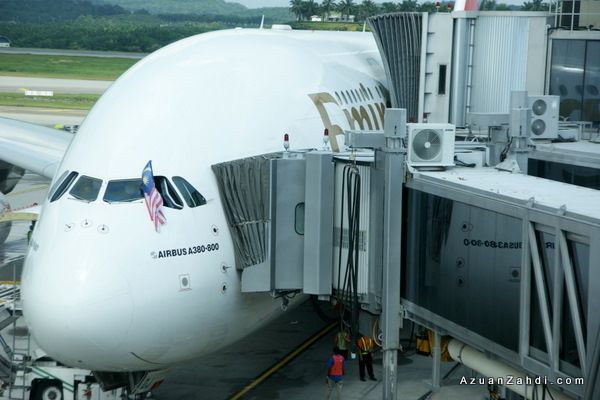 One nose shot.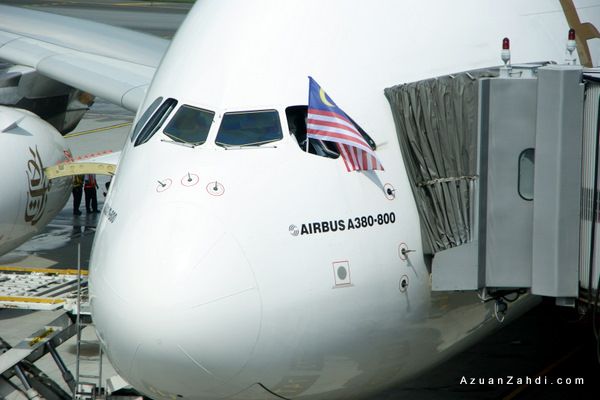 Welcome A380-800 to KLIA!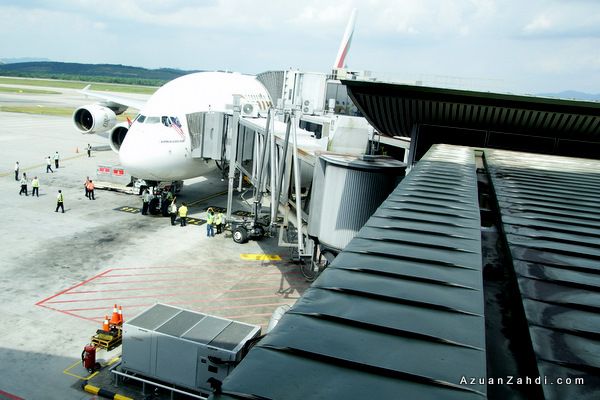 While witnessing the arrival of this first commercial A380 flight to Kuala Lumpur, I cannot help but to recall the moment from few years back when I actually stood at the airport fences for many hours just to catch a glimpse of the A380 on its world tour stop in Kuala Lumpur.
I personally hope to see more A380 movements in Kuala Lumpur moving forward. I am sure that many would agree with me that today's arrival is a good start for 2012 for both Emirates and KLIA!
Special Credits to Azuan Zahdi